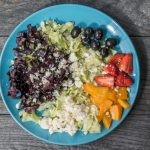 The Psychology of Color
How color affects how much we eat. So if you're wondering why a health tip from a nutritionist would be talking about the psychology of color, here's an interesting point:  the colors surrounding us can influence how much we eat.   Think what color fast food restaurants are painted.  Red and yellow are often colors used in the fast food...
01-28-2019 - Read more.